Quite a year for Binance & XRP…
It seems not a week goes by where Binance is not in the news, usually regarding Ripple or XRP. At the end of 2018 they added XRP as a base pair, last week speculations were rife regarding a possible xRapid partnership. Now - you can buy XRP with a credit card on Binance…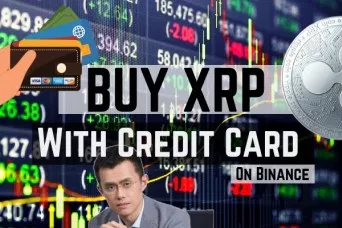 Buy XRP on Binance W/CC
You may be aware that credit and debit card payments have been allowed on Binance for nearly 2 weeks now. You may also be aware it has not been working correctly.
CZ who famously runs the crypto exchange announced on Twitter today. The system is now fully operational.
Interesting developments
This move will allow investors to buy XRP easily. Comes after Binance partnered with Isreali payments processing firm Simplex in January this year.
Now it just begs the question - should you be buying crypto with a credit card? Always be careful and only invest what you can afford.
Whichever way you cut it, these things all lead to a bright future for altcoins like XRP.
Binance to use xRapid?
Binance CEO Changpeng Zhao talked about Binance exchange in a recent live stream. More importantly about a collaboration with Ripple xRapid.
Nothing explicit was said and nothing has been decided as yet. But individuals like CZ do not fool around nor do they mince their words.
" There is nothing going on right now but in the future, we definitely want to add them as a partner."
CZ announced on a live stream ninth Feb this year.
Binance already Rippled?
Exchange Binance already use XRP as a base pair currency. This was announced Dec 2018 only a few months ago
Currently, most exchanges require the purchase of Bitcoin. You then convert it to the cyrptocurrency of your choice.
Now XRP is becoming a base pair on many exchanges. We will start to see some serious buying volume.
Who is Using xRapid so far?
Major crypto exchanges Bittrex and Bitso have already partnered with xRapid. Chief market strategist Cory Johnson said coin exchanges using xRapid are vital to its ecosystem.
Ripple already have well over 200 partnerships up to now. This year should see that number rise exponentially.
Companies currently using xRapid will start to save drastic amounts of money. Once it has proven itself to the masses, global mass adoption will kick off and we all get rich.