NBF Bank Dubai Signs to RippleNet for Cashless Economy…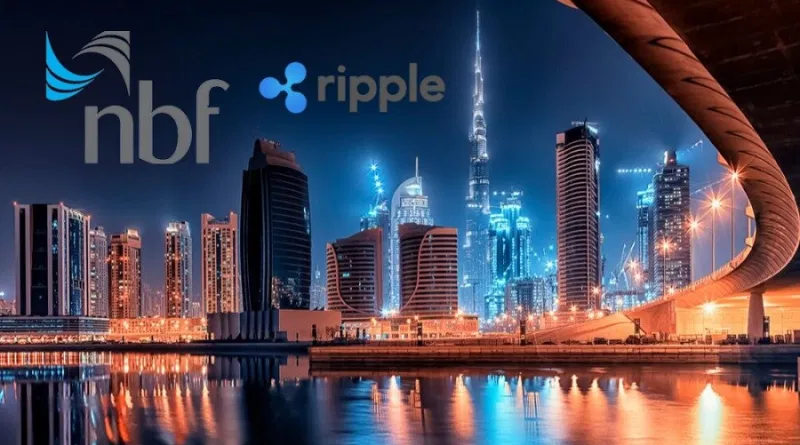 While the worlds financial and banking elites attend this year's SWIFT hosted Sibos event, Ripple is at it again with another huge signing.
The National Bank of Fujairah has headquarters in Dubai in the UAE, anyone who has visited will tell you it is spectacular in opulence and wealth.
With the mass spreading of Blockchain technology, NBF is utilising the benefits of Ripple-Net to provide frictionless experience for sending and receiving money globally and is working with other banks to implement Ripple in 2019.

National Bank of Fujairah
Avid XRP community Twitter hero StuartXRP found this little gem of information in an advertorial piece in a famous Dubai Business magazine for the wealthy. 
No official announcement as yet from either Ripple or NBF Bank, but if the company is advertising to introduce their readers to RippleTech, it's pretty solid.
NBF seems to be a very forward-thinking bank with huge ideas on modernization and precursors to a cashless society, explicitly the coming of a cashless society.
With customers in mind, NBF is rapidly deploying the latest tech innovations to get ahead of competition and to give customers an organic and secure experience.
Blockchain technology, digital banking applications as well as Robotics Process Automation (RPA) have been focal points in NBF's digital strategy.
With regards to digital banking applications and services, NBF will be among the first national banks to go live with Emirates Digital Wallet 'klip', which is set to remove cash usage from UAE's economy

National Bank Of Fujairah 
China also has a cashless society in mind, they are very much ahead with people paying on phones for some time now, Japan much the same.
Ripple has offices in China & we all know about Japan, just saying.
Another Big Signing
NBF Bank encompasses all aspects of banking from business, corporate and personal banking to ventures in precious metals, diamonds, and trade finance.
NBF has big plans for the future and is very forward-thinking with various banking services for businesswomen in the Emirates which is next level for the region
The bank has also embarked upon an initiative to develop predictive analytic capabilities for greater product and services personalisation. NBF has implemented a Risk Based Intelligent adaptive Authentication system that applies a precise level of security for each unique customer interaction. No more, no less

National Bank of Fujairah
It is no shock that the UAE is leading the way with such incredible innovations in technology, especially their astounding choice in digital assets.
Back in, AI Lucy was officially accepted as an official citizen of Saudi Arabia, addressing the United Nations so technology is golden to the region.
An exciting time to be alive that is for sure.
Ripple's Becoming Waves
Yet another sign of global mass adoption, Ripple's technology is like a virus, spreading faster, cheaper payments to every bank in every corner of the world.
Many of the banks that Ripple has signed over the past year or so have been at the lower end of the food chain so to speak.
when it comes to the SWIFT system, Ripple tech and XRP are leveling the playing field one bank at a time.